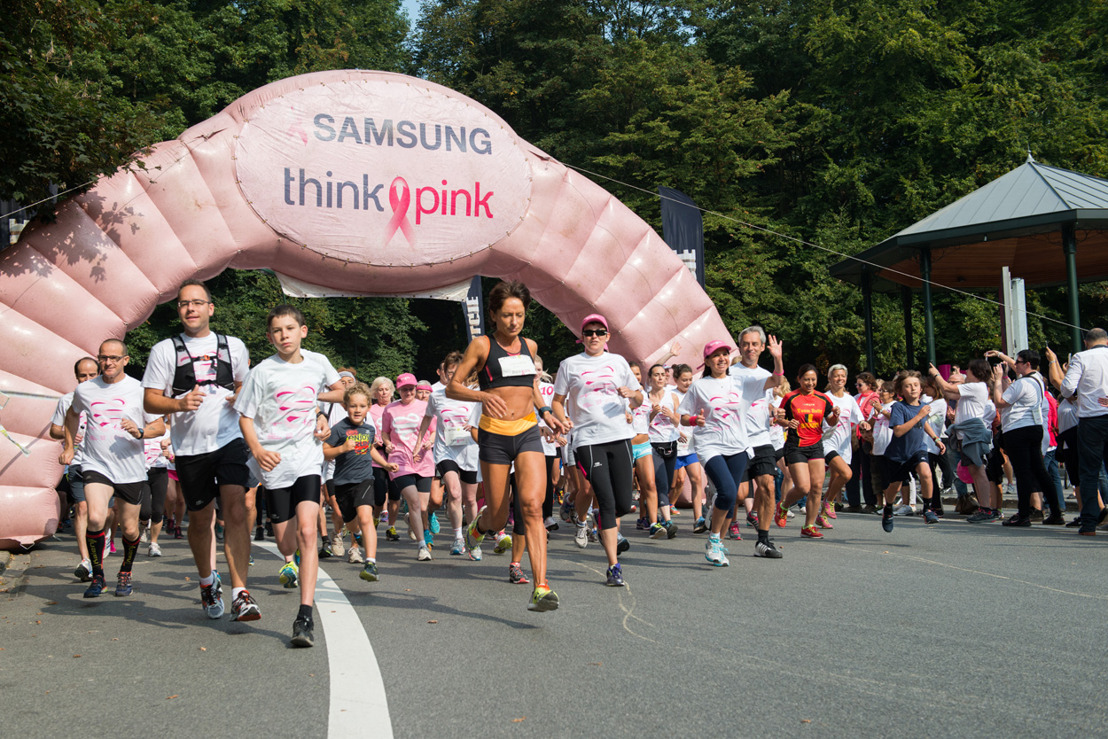 Ensemble à la Race for The Cure de Bruxelles contre le cancer du sein
Vrijdag 4 september 2015 — Pour la deuxième année, le plus grand événement mondial en faveur de la lutte contre le cancer du sein prend ses quartiers le 6 septembre au bois de la Cambre de Bruxelles.
Zumba, 6km de course ou 3 km de marche, tel est le programme de la matinée. Ensuite venez déguster une assiette de pâte ou une pâtisserie, laissez vos enfants jouer sur le château gonflable ou les jeux en bois ou encore admirer nos gonfleurs de ballons pendant que les parents et les amis prendront le verre de l'amitié au bar…
Visitez nos nombreux stands et activités, il y en a pour tous les goûts ! Tout pour passer une belle journée entre amis ou en famille.
Tatiana Silva, ambassadrice de Think-Pink, animera l'événement, quant à Julie Taton, marraine de la Race for The Cure Brussels, elle donnera le départ de la course et se joindra aux marcheurs accompagnée de sa famille et d'amis.
Cette année encore, c'est en collaboration avec les Hôpitaux Iris Sud que ce rassemblement sportif est organisé. Les bénéfices récoltés seront reversés à leur clinique du sein pour un projet de bien-être. Le but étant d'aborder le bien-être des patientes sous deux différents aspects : physique et psychosociale.
Inscrivez-vous via www.raceforthecure.be
Info : info@raceforthecure.be - 0476 973 946
Inscription (prévente) individuelle + t-shirt : 12 euros (jusqu'au 2/09 à 12h)
Inscription en groupe (min 10 pers ; prévente) + t-shirt : 10 euros (jusqu'au 31/08 à 12h)
Inscription individuelle le jour-même ou le samedi + t-shirt : 15 euros
Gratuit pour les enfants de moins de 10 ans (pas de T-shirt)