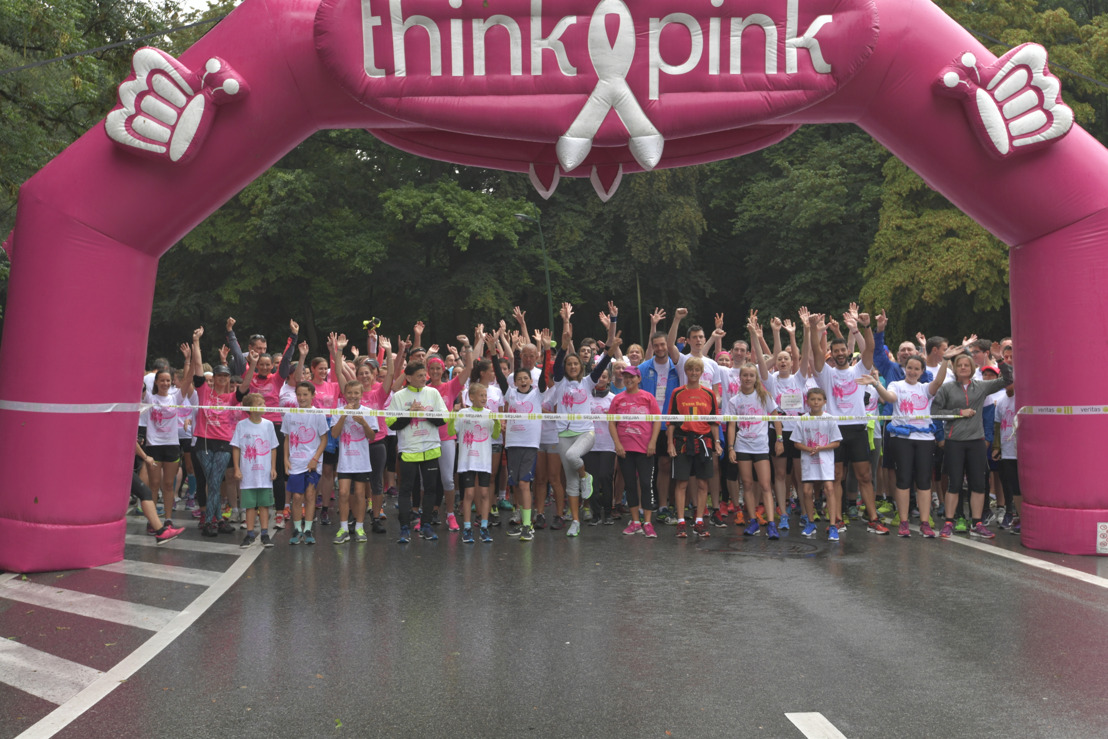 Race for the Cure Brussels lokt recordaantal deelnemers
Zondag 4 september 2016 — 3.624 deelnemers tekenden op zondag 5 september 2016 present voor de derde editie van de Race for the Cure in het Brusselse Ter Kamerenbos.
De Race for the Cure (RFTC) is wereldwijd het grootste loop- en wandelevenement in de strijd tegen borstkanker. De organisatie is in handen van vzw Think-Pink, in samenwerking met de Ziekenhuizen IRIS Zuid en stad Brussel.
Op het programma stond 6 km lopen of 3 km wandelen in het groene hart van het Brusselse Ter Kamerenbos. Daarmee vierden lotgenoten hun overwinning op borstkanker, steunden deelnemers dierbaren in hun strijd tegen de meest voorkomende kanker bij vrouwen en herdachten ze al wie de strijd verloor.
Op zondag 25 september vindt de volgende editie van de Race for the Cure plaats in Antwerpen aan de gedempte Zuiderdokken. Er worden minstens 6.500 deelnemers aan de start verwacht, onder wie een duizendtal lotgenoten. Inschrijven is nog mogelijk via think-pink.be.